I have received numerous messages on how to make money online without a website especially from Nigeria,
I'll be sharing with you how you can use opera news hub to make money in Nigeria even without a website.
In this step by step article, I will demystify what opera news hub is, How to create an account and How money is made.
You could make consistent income with opera news hub here in Nigeria
But,
hold on
what is the heck is opera news hub?
What is opera News hub & how does it work?
Opera News Hub is an online media platform where bloggers and content creators can get more exposure.
It connects easily with other opera Mobile apps like the default opera mini mobile browser. Which means that bloggers can reach more audience and gain more exposure,
This, in turn, helps in building brands and gaining more social followers over the internet,
and we all know that the more audience viewed a content, the more potential it could generate income for the content creator.
Opera Mini itself is a freeware browser that was conceived in 1996 from the opera web browser  which was made for mobiles
it operates on various OS such as
Mac OS
Windows
Andriod
Linux
Blackberry
Every day you get to see a lot of feeds you get to see lots of news feed being published on opera news feed by bloggers/publishers.
Thes publishers are being paid on a monthly basis.
How to create an opera news hub account?
Create An Account
Creating an opera news hub account is easy & absolutely free.
Surf to the official website via https://hub.opera.com

when you surf to the Opera News Hub website you would see a button on a banner image like you see above with a "login/ SignUp" text click on it and you would be required to sign up for an account using Facebook.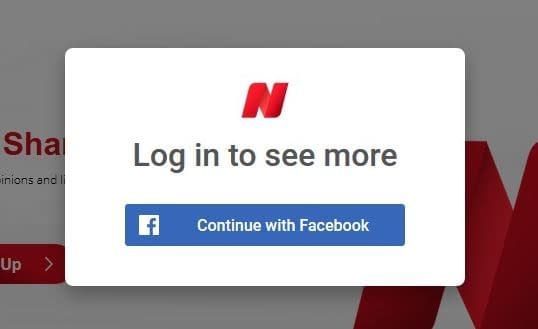 After sign up with Facebook, you would be redirected to a page where you would be asked for some details such as the category you intend to create content on, Profile picture and a brief description.
Publishing your first content
After signing up through Facebook and providing necessary details, your account is active and ready to publish its first content.
The text place holder with add title  to your article is where article titles are placed,
After creating your first content wait for approval from Opera Admin.
After Approval, your article would be published and starts gaining clicks
To create a new article click on  "Create" add your title and body click submit button and wait for your article to be approved.
Simple tips on how to get your content approved easily
In order to get your content approved easily, there are thing you need to devoid your article of as not all content is approved on opera News hub especially copyrighted content which is strongly frowned at.
Avoid keywords like.
OMG
Shocking!!!
Unbelievable
Twitter goes WILD
Amazing
SUPRISE
Etc
Theses words are considered as clickbait which physiologically lure users to click on content.
How is Money Made with Opera News Hub?
Just below is a breakdown on how you make money on opera news hub platform with your content
A click  gets you a traffic bonus of ₦0.036
100 clicks will get traffic of bonus ₦3.6
1,000 clicks will get you traffic of bonus ₦ 36
10,000 clicks = traffic bonus of ₦ 360
25,000 clicks = 25 * ₦36 = ₦ 900
Lol!! pretty small right, I know, But mind you opera news hub is a large network and you could get over 10,000 clicks in a short period of time.
additionally, you are being paid for shared content and comment.
Articles with more than 100 engagement receive ₦1800  as engagement bonus.
if your engagement is lesser than a 100 you would not be eligible for the bonus.
let's say you have 400 engagement on an article you make a potential of  ₦1800 times 4 ⁠— ₦7200 as engagement bonus.
As you can see the more active you are with engaging and interesting contents the more likely you are to scale up your income.
Warp up
Opera news hub is a smart way to make passive income in Nigeria for a long time.
This is because you would reap benefits for the effort you put in for a long time to come.
By the way, it is not a tedious one, you just need to create an interesting and captivating article with 500 words or less and BOOM—  Passive income.
You should consider joining the fast-growing passive income spinner in Nigeria today.
Create. Share. Earn
If you have used opera News hub you can share your experience, Pros & Cons. so we can all learn!!!
Please follow and like us: